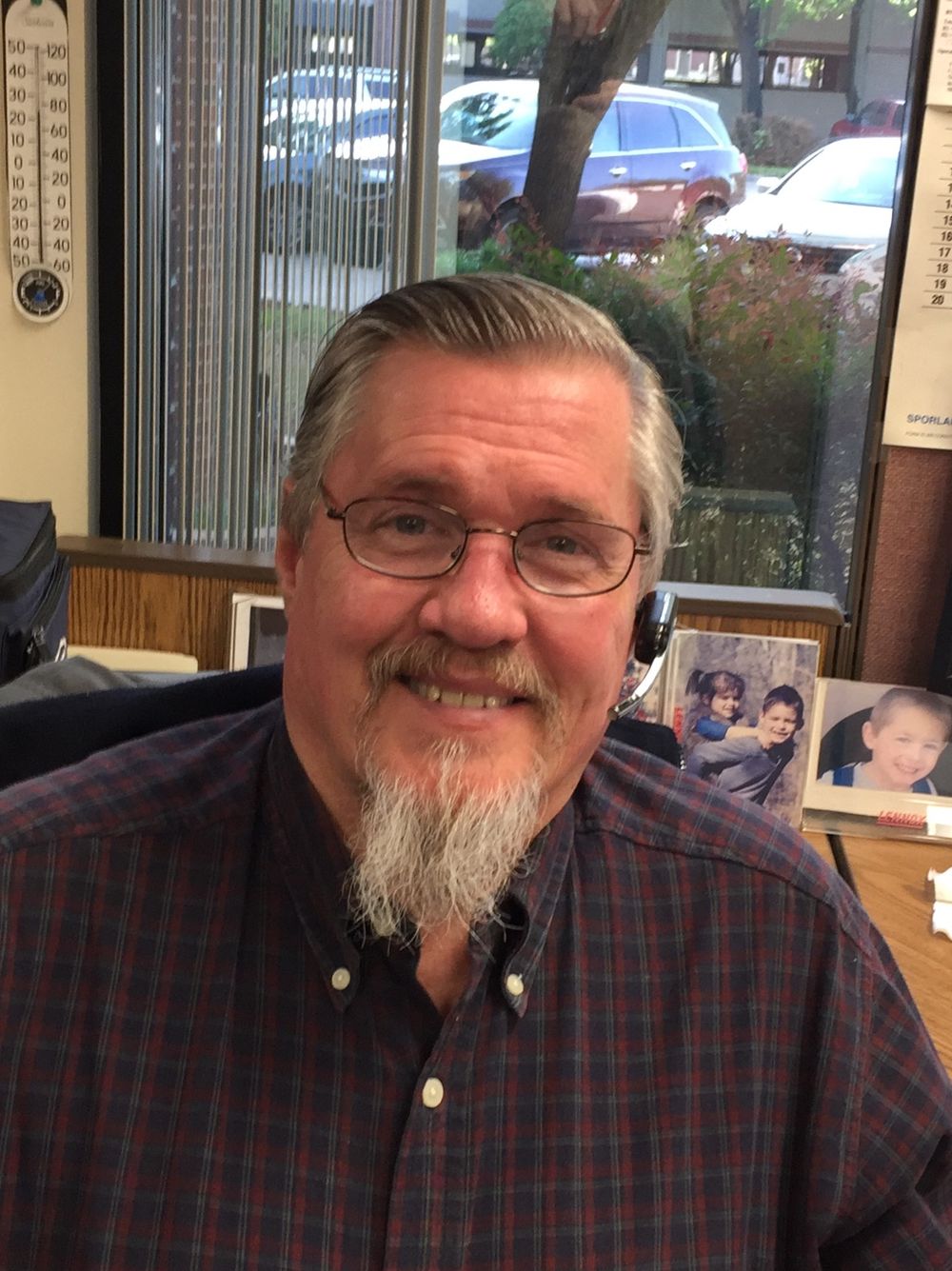 When it's all gone 
Good times in America 
Is coming to an end 
Lawlessness and terror 
There's no one to defend 
The Godless and immoral 
Are taking over our streets 
To obey their communist masters 
But they'll not be given treats 
God endowed our Nation 
With plenty to overflowing 
But we have rejected Him 
Our lifestyles are a showing 
It's too late to turn back 
If only we'd repent 
To be granted one more chance 
But His Judgments won't relent 
Soon our country will be gone 
We will wonder what happened 
But America won't know 
That it was God who did the strappin
By Steven C. Millhorn 
Big Happy Family 
The Rapture finally came 
We are dancing on streets of gold 
Jumping up and down 
This good news was foretold
Now we've gathered together 
In a dwelling place called Heaven 
In God's shinning presence 
There's not a trace of Leaven 
After the rewards were counted 
The Jubilation was subsided 
God had something to say 
To the People on earth He divided 
God said go back to earth 
To slay the wicked among men 
Don't spare a one 
Wiping out their silly grins 
The New Heaven and New Earth 
Where eternity now begins 
One big happy family 
Where all His Saints are friends 
David and Daniel
Two unique men 
Found in God's Book 
Both had an impact 
The whole earth was shook 
One was red and ruddy 
A man after God's own heart 
A warrior king for God 
Right from the Start 
The other was a Prophet 
Following God with a passion 
A man of strict principle 
Pleasing God with satisfaction 
King David had his faults 
He liked to look at women 
But O Daniel kept God's Law 
His lentil diet quite slimmin 
But these men led God's People 
All eyes looked to them 
Their dedication solid 
And their testimonies a Gem 
Now they dwell in Heaven 
Where we all hope to live 
But we must live our own lives 
For rewards that God will give   Brother Steven
A Man Who Changed 
Once an eager student 
With Parchments in hand 
Sitting at Gamaliel's feet 
Absorbing all that he can 
He was a Pharisee of Pharisees 
With None to Compare 
The smartest of the bunch 
Question him if you dare. 
He was given a bloody mission 
An assignment to destroy 
All believers in Jesus 
His mere name brought no Joy 
But something amazing happened 
On the way to Damascus 
A great changed occurred 
Which was kind of drastic 
The Lord Jesus appeared 
Saul why persecutest thou me? 
He cried out in fear 
Seeking to be free 
A religious man changed that day 
His name no longer Saul 
Now knowing the Truth of God 
His name was changed to Paul 
The Box 
A long time ago 
A secret was concealed 
Hidden in plain sight 
In the future to be revealed 
Men made a Golden Box 
At God's expressed command 
To place His Holy Word in 
Forever it will stand 
The devils couldn't see 
The redemptive ways of God 
They couldn't figure it out 
Their understanding not to broad 
The unsaved person should come 
To the Mighty King Above 
To Bask in His Glory 
Being filled with His Love 
It shows the plan of God 
His Commands dwell inside 
Walking out this earthly life 
Preparing to be His Bride 
Shouts go out through Heaven 
The Tabernacle of God is with men 
Salvation available to all 
In Jesus Christ we win 
A Dying Nation 
Once founded upon God's Word 
A people dedicated to God 
As Time went by something happened 
People's ways became quite odd 
First the wrongs of slavery 
People placed in chains 
Then we fought to correct this 
As Humans we made some gains 
But wars never seemed to leave us 
And the Liberals wanted their way. 
To kick God out of society 
As a Nation we began to Fray 
Now we see total depravity 
Our Country splintered in two 
Morals collapsing everywhere 
Forgetting God's point of view 
Now we are on the verge 
Of dying as a Nation 
God's Judgment on the way 
He'll demand an explanation 
What now are we to do 
But to surrender our wills to Him 
Taking up our cross daily 
If not our future is grim.     Brother Steven
Coronavirus Blues 
I was social distancing 
Working hard from home 
Told to Quarantine myself 
But Covid free to roam 
German's Shouting "Hamsterkaufing" 
I heard that meant hoarding 
While most folks ignored them 
Others on jet planes were boarding 
Force Majeure" the French said 
(Act of God) the translation 
Covid slackers and idiots 
Fair share in every nation 
While zooming I was zumped 
But I've had that before 
While ISOBARS have no boundary 
In this Corona-apocalypse war 
God bless old N95 survivors 
They've already paid their dues 
But like the rest of us 
We Sing the Coronavirus blues 
Where Do We Go From Here 
Where do we go from here 
In whom do we trust 
Not Crooked politicians 
Full of greedy lust 
What about news and media 
Addenda of their own 
Reporting slanted biases 
Spreading lies they condone 
Certainly not in money 
Never enough is the cry 
Here today gone tomorrow 
Sprouting wings to fly 
Stand up you Americans 
How manipulated are we 
It's our God given right 
For us to be truly free 
A time is soon coming 
So let your voice be heard 
Praying God heal our land 
Believing in His Holy word 
Live Your Wild 
A child of the sixties 
Full of peace and love 
One of God's creations 
Gentle as a dove 
Tie-dye and Paisley 
Pearls in her hair 
She carries a little bag 
To throw glitter in the air 
Wearing bell bottom jeans 
That fit her just right 
But doesn't seem to realize 
She is a gorgeous sight 
She likes ceramic art 
And all her little pets 
Moving through her life 
Without sorrows or regrets 
A friend to all the world 
With a heart that's true 
And If you get to know her 
You can't help but love her too 
Angels wonder what It's Like 
Wondering what it's like 
For the people down there 
Most of the heavenly angels 
Stay in celestial air 
They bring all our praise 
Continuous before the Lord 
Being in His Holy presence 
Is their great reward 
Angels can see His face 
The universe in His hand 
All power of His glory 
Man can not withstand 
Men and women are deceived 
But willful angels did rebel 
Being cast out of Heaven 
Where never again can dwell 
Incomprehensible to angels 
Why people do not see 
God's offer of salvation 
Waiting there for free 
Don't Weep For Me 
Gathering around his coffin 
A nest for the dead 
She read his final words 
And this is what she said 
Dear family and friends 
Please don't weep for me 
My spirit left it's shell 
And at last it is free 
I once was a rounder 
With ruff and rowdy ways 
Until Jesus saved me 
In my latter days 
He showed me forgiveness 
And the power of His love 
Changed my life forever 
That descended from above 
Death awaits us all 
But hear me dear friends 
Living with our Savior 
Is life that never ends
An incorruptible crown 
Keep running so you will win 
By Steven C. Millhorn
Big Happy Family 
The Rapture finally came 
We are dancing on streets of gold 
Jumping up and down 
This good news was foretold 
Now we've gathered together 
In a dwelling place called Heaven 
In God's shinning presence 
There's not a trace of Leaven 
After the rewards were counted 
The Jubilation was subsided 
God had something to say 
To the People on earth He divided 
God said go back to earth 
To slay the wicked among men 
Don't spare a one 
Wiping out their silly grins 
The New Heaven and New Earth 
Where eternity now begins 
One big happy family 
Where all His Saints are friends 
David and Daniel 
Two unique men 
Found in God's Book 
Both had an impact 
The whole earth was shook 
One was red and ruddy 
A man after God's own heart 
A warrior king for God 
Right from the Start 
The other was a Prophet 
Following God with a passion 
A man of strict principle 
Pleasing God with satisfaction 
King David had his faults 
He liked to look at women 
But O Daniel kept God's Law 
His lentil diet quite slimmin 
But these men led God's People 
All eyes looked to them 
Their dedication solid 
And their testimonies a Gem 
Now they dwell in Heaven 
Where we all hope to live 
But we must live our own lives 
For rewards that God will give 
A Man Who Changed 
Once an eager student 
With Parchments in hand 
Sitting at Gamaliel's feet 
Absorbing all that he can 
He was a Pharisee of Pharisees 
With None to Compare 
The smartest of the bunch 
Question him if you dare. 
He was given a bloody mission 
An assignment to destroy 
All believers in Jesus 
His mere name brought no Joy 
But something amazing happened 
On the way to Damascus 
A great changed occurred 
Which was kind of drastic 
The Lord Jesus appeared 
Saul why persecutest thou me? 
He cried out in fear 
Seeking to be free 
A religious man changed that day 
His name no longer Saul 
Now knowing the Truth of God 
His name was changed to Paul 
The Box 
A long time ago 
A secret was concealed 
Hidden in plain sight 
In the future to be revealed 
Men made a Golden Box 
At God's expressed command 
To place His Holy Word in 
Forever it will stand 
The devils couldn't see 
The redemptive ways of God 
They couldn't figure it out 
Their understanding not to broad 
The unsaved person should come 
To the Mighty King Above 
To Bask in His Glory 
Being filled with His Love 
It shows the plan of God 
His Commands dwell inside 
Walking out this earthly life 
Preparing to be His Bride 
Shouts go out through Heaven 
The Tabernacle of God is with men 
Salvation available to all 
In Jesus Christ we win